Albacomp EA Ltd. provides a full range of production services for placement of surface mount (SMD) and through the hole (THT) type components. Our production technology is flexible, we undertake placement of components of all types starting from 0201 size SMD to the QFP and BGA/µBGA packaged ICs in high quality and with great experience. Our typical batches are between 1 and 1000 pieces per production, and the normal completion deadline is 5-10 working days.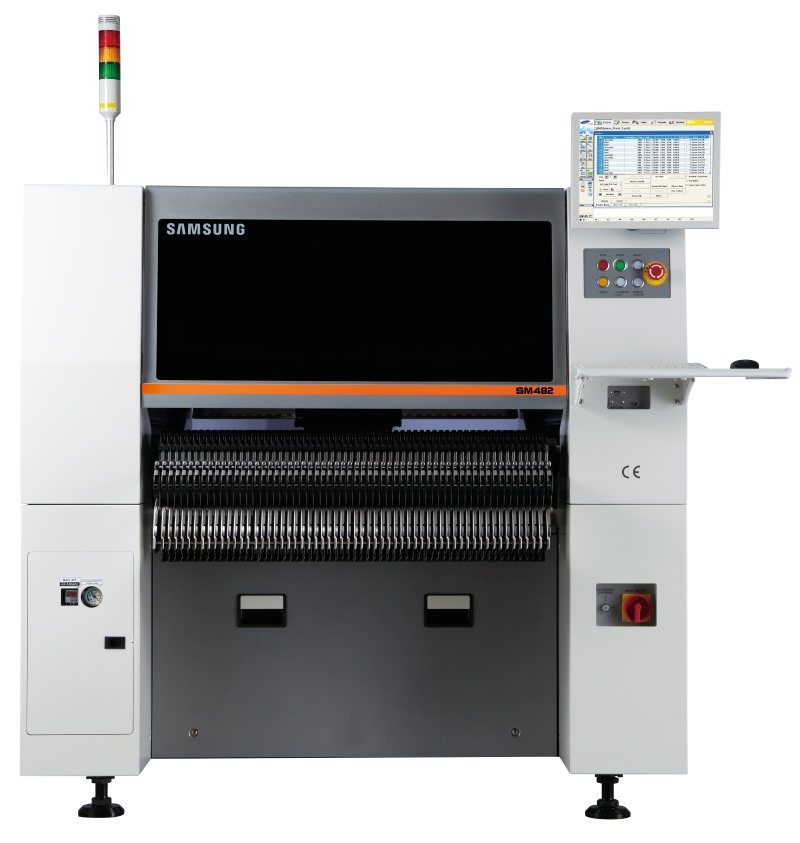 Our technologies
Tin solder paste application
We can provide two types of technology for applying solder paste to our customers: stencil printer and dispenser.
While our automatic stencil printers applies solder paste homogeneously and with high-precision, solder paste application with dispenser under certain conditions (from EIA 0603 cased components to SOP cased integrated circuits) can be a cost-effective solution for smaller batches.
The stencil has the further advantage that several smaller PCB can be cut out from one stencil sheet by taking advantage of the maximum 420x445 mm print area, resulting in additional cost reductions.
SMD placement
New Panasonic and Samsung Full Vision system Pick and Place automatic placement machines carry out the SMD placement. The huge advantage of the Pick & Place system is the extraordinary flexibility as regards the component packages. The integrated circuit can arrive in tube, reel and tray. The automated placement can be solved in any case.
Precision: 50um
PCB size: 50mm x 40mm – 420mm x 390mm
SMD soldering
After the SMD assembly HELLER 7 zone convection reflow oven or vapor soldering machine carries out the quality soldering, which can produce a wide range of heat profiles corresponding to today's requirements.
SMD rework
Staff with years of experience carry out the microscopic visual inspection and repairs of the solder joints. The ERSA repair workstation and the LEISTER hot air guns provide for the precise, accurate repairs, which is adaptable to the components, having adjustable temperature control and a number of accessories.
Final inspection according to IPC-A-610
In addition to the in process and after the SMD placement microscopic inspection, we carry out in all cases 100% visual inspection in order to ensure high quality. The final inspeciton is done by certified IPC-A-610 specialist.